Keep it simple and they will use it

Our Product, levelone CRM is a cloud based Client Relationship Management system that's simple to use. levelone CRM tracks all the data gathered from your marketing campaigns. No software to load or maintain - just log in via an internet connection and you have current results such as who opened your email, where they clicked on the landing page and even what information they downloaded right at your fingertips.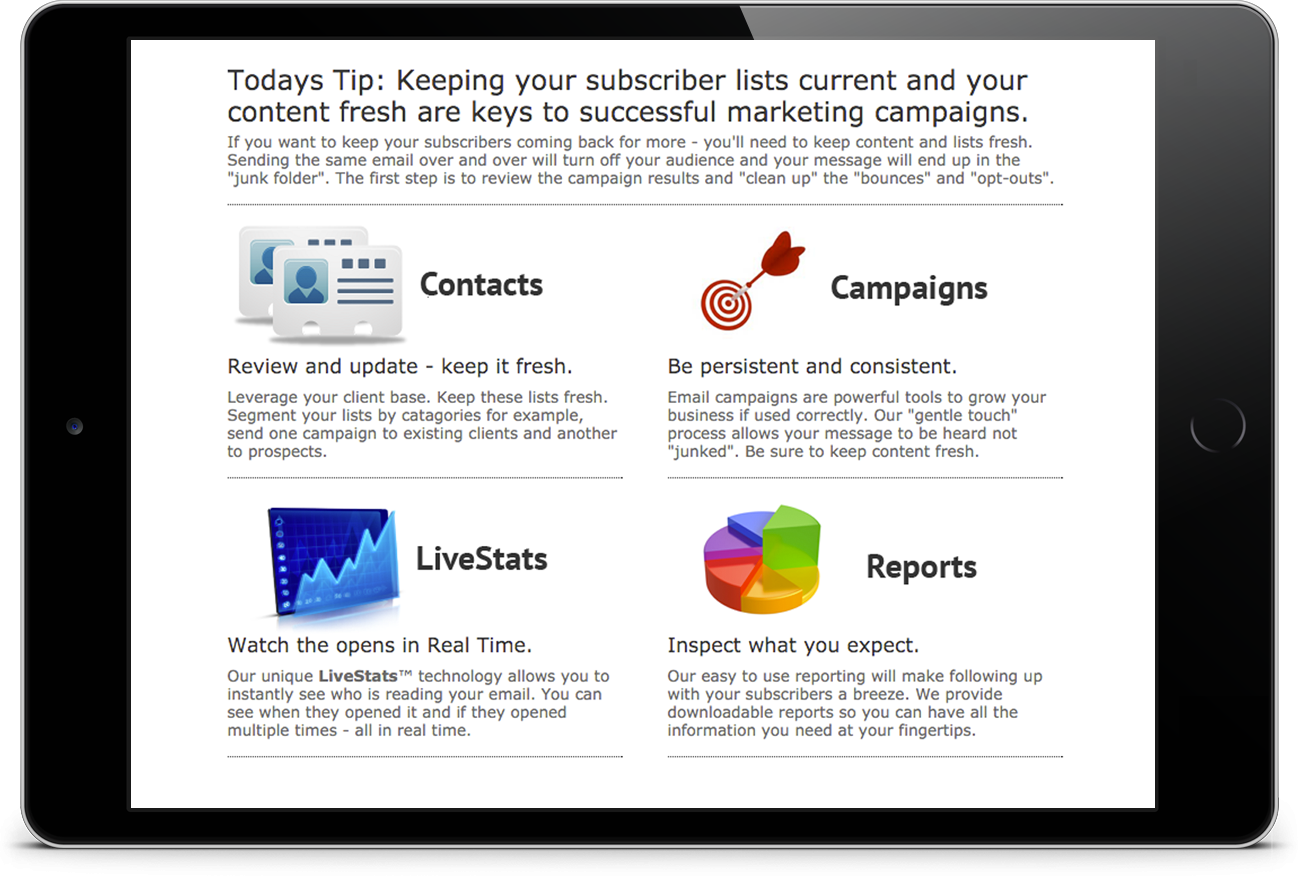 All from an easy to use graphical user interface. Data collected can be easily downloaded from our system in spreadsheet or word document format - so you will always be sure the data is available even if you're not near a internet hot spot. levelone CRM combines the power of a sales prospecting database with the power of a results tracking campaign management system. You will love the results.
Contact Management

Our simple to use contact management feature allows you to add and update contacts to your lists. Set reminders and post notes so the next time you contact your prospect you will have up to date information at your finger tips. Additionally using our category feature, you can segment your contacts. For example, send one campaign to clients another to prospects.
Track Opportunities

To effectively monitor success you'll need to track revenue. Also included is an easy to use opportunity tracking component. So picture the campaign flow - from campaign send - to call the prospect - to gauge the opportunity - to close the deal! All the while using industry accepted terminology such as percentage of close, next action, last action, etc.) With built-in hierarchy, managers can view all activities including revenue projections, calls made, appointments and outcomes of all "sales executives" in their organization.
Dashboard Style Reporting

Leveraging cloud technology, our in-house built "results tracker" gathers all the data from your marketing campaigns and presents to you in a clear concise graphical format. want more detail - click on each of the data points for a "drill-down" look at how your prospects are responding to your campaigns and what activity is taking place at that account.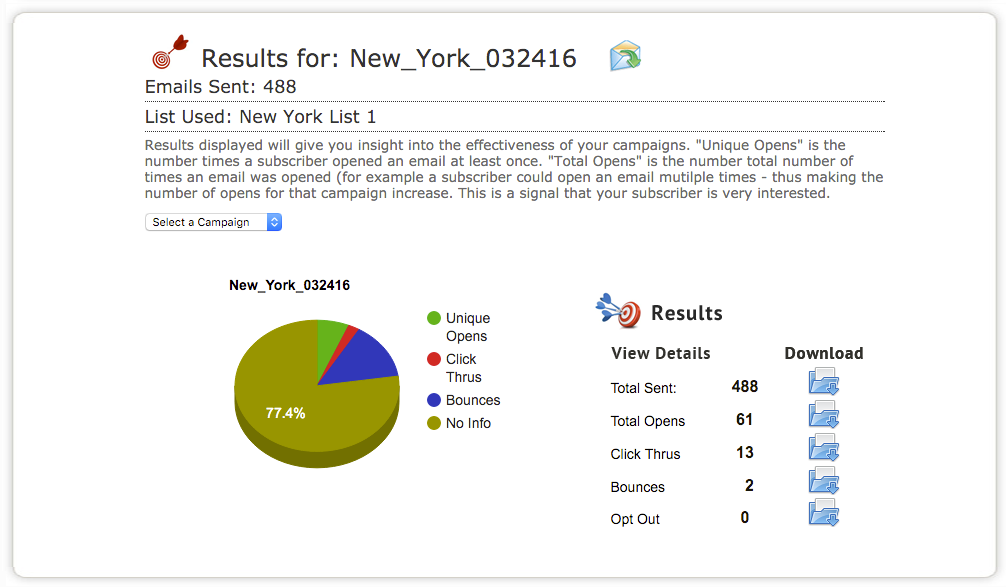 This easy to use and powerful reporting capability will give the sales executive and the manager the information needed to clearly measure the success of the current program and the opportunities at hand.