Be persistent and consistent

Our Product, levelone is a comprehensive and fully automated cloud based Lead Generation Program that takes prospecting to a new level. Our simple to use system will quickly differentiate your company from the competition and the cost to value proposition makes it a winning prospecting tool.
How does it work?
levelone combines the power of a sales prospecting database with the reach of an on-going direct marketing campaign. You will love the results.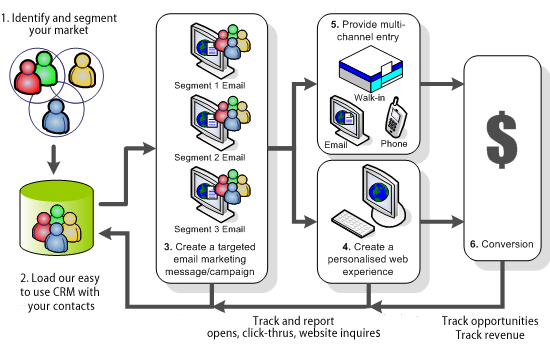 Utilizing a proven marketing strategy called TOMA (Top of Mind Awareness) our consistent and courteous contacts to your prospects will make your company a major player in the market. By leveraging proven "marketing best practices" and a coordinated combination of email and telemarketing this web based automated solution is focused on delivering you a measurable return on investment.
We do all the heavy lifting for you:
• We develop all the email content
• No templates to fool with
• We build a custom landing page for you
• We include a Client Relationship Management system
• We include a Campaign Tracking System
• Real-time campaign status sent to your smart phone



Click here to see some of our creative email projects
LiveStats Technology™

Email campaign tracking and reporting is key to determining the effectiveness of your marketing efforts. Our unique LiveStats Technology allows you to instantly see who is reading your email. You see when they opened it and if they opened it multiple times and where they "clicked thru". Instantly see the effectiveness of your marketing campaign and the traffic to your custom built landing page - all in real time. This analytic information greatly assists you in your current and future marketing strategy.
Get personal with a landing page
Utilizing our PURL technology (Personal URL) your prospects will be presented with a custom built landing page personalized just for them. This powerful feature combines a video based spokesperson along with customized messaging and links about your company.


Email tracking and reporting

Leveraging cloud technology, our in-house built "results tracker" gathers all the data from your marketing campaigns.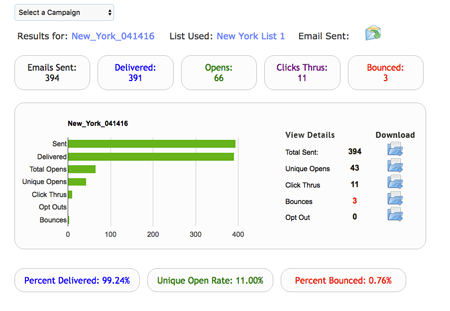 No software to load or maintain - just log in via an internet connection and you have current results such as who opened your email, where they clicked on the landing page and even what information they downloaded right at your fingertips. All from an easy to use graphical user interface. Data collected can be easily downloaded from our system in spreadsheet format to your desktop - so you will always be sure the data is available even if you're not near an internet hot spot.